Thoughts on Apples Time Flies event
Let me start with saying that I did not expect much from the event and only followed it via MacRumors.com live feed. And as it turns out I was right. Not because it was a bad event or that there were no announcements, just nothing I expected to be particularly excited about. Yet a few things actually caught my eye.
I will not spend a lot of time on the Apple Watch. More health. Watch faces. The interesting part was that Apple discontinues the ceramic version. When the first version was released there was a stupidly dragged out discussion about the gold version. Which was a nice and well-working marketing stunt back then. But all other premium models did not see the same hype and from what I have heard did not sell that well. Apple and other companies trained their consumers well on thinking they need to update every year (or every other year). And the more frequent you know you will be updating, the less likely most people are to spend a significant premium. It also shows a big difference I always pointed out since the first Watch was released. This is not a watch. It is a fitness tracker. A small phone. A music player. It displays the time, but essentially it is an extension of your phone. An actual watch actually worth spending the amount of money for that Apple wants to charge for their premium version is hand made and can be passed down to your kids.
The new iPad Air is nice and I appreciate Apple putting a TouchID sensor back in. Not because I dislike FaceID, but considering we all will be wearing masks for a long time and that the form factor of the sensor will allow them to ship it in an iPhone will make day to day life easier.
What really excites me is the iPad. An A12 chip, keyboard and pencil support? And with an educational discount $299? This is what I would buy for my kids. Nothing on the market comes close to the value for the price. We can obviously have the usual discussion around closed ecosystems and kids not learning to compile their own kernel, but the outcome will be the same as for the last ten years.
One nice update I feel like pointing out is AppleCare+ now covering 2 accidental damage incidents every 12 month. This just makes it more of a "do not ask, just click the button" type of purchase for basically any device.
Apple One and Apple Fitness+ are a nice addition to the subscription offering. One makes a lot of sense if you go all in on Apples ecosystem and if you are already on the storage plan and maybe one or two services you will likely be able to safe some money or get other services "for free". The Premier plan will not be available in Germany as we do not have News or Fitness+, so I am not sure if it will be worth going for the mid tier and paying for the 2TB storage separately. Fitness+ seems like the natural evolution of Apples focus on health and it if the content is well curated it will enable people to train from home with proper directions and without bro-science. (Looking at you YouTube…)
What I did not expect was actually seeing something announced that I will be excited enough about to place an order. Well, I was wrong.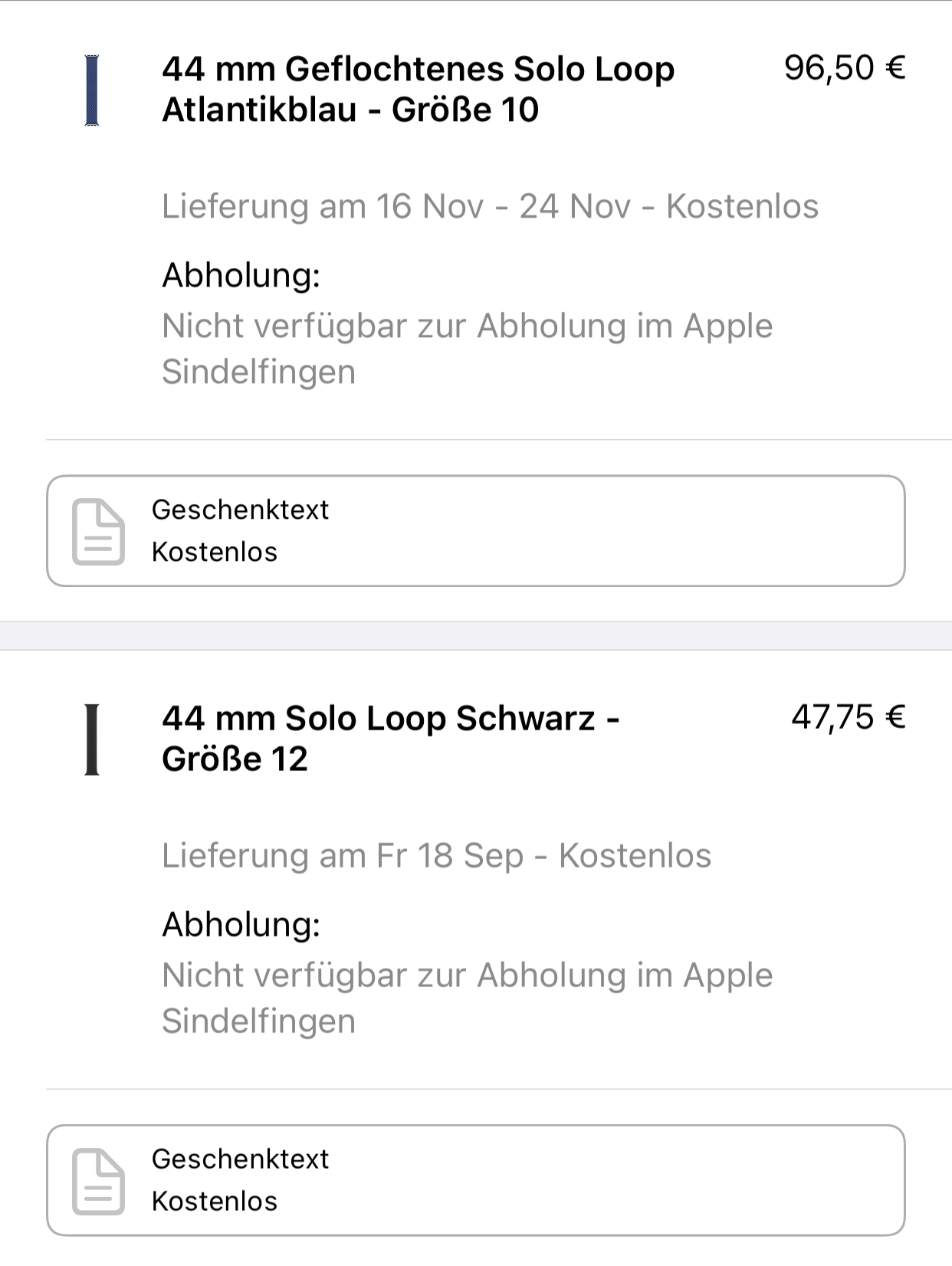 The Solo Loop looks like a great idea for two reasons. When working out I usually wear my watch around the mid section of my arm, as I often wear weight lifting gloves. Regular sport bands are not wide enough for fit comfortably, so this is always a hassle. The other reason is wearing the Watch during the day. I type a lot. And I cannot stand a regular watch band, something about the feeling of it between my wrist and the desk is just off-putting. I do not have this problem with a regular wristband. Curious to see if this means I will be wearing my Watch at home as well.